A Valentine from Helen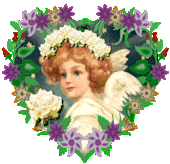 Recently I
had been
cleaning out old
emails, when
I happened upon an index that my
very dear friend Helen had sent to
me on December 13, 1998; ..just one
month before she unexpectedly died.
It was a Valentine's Index she had
started. Helen being a romantic at
heart, I'm sure planned to make a
Valentine's Page for everyone.
I Hope you enjoy them. Please
feel free to use these gifs.
If you do.. please think
of Helen.... Remember
all of your friends'
and loves', past
and present. And
have a Happy
Valentine's
Day from
Helen.


Just click on the Heart below for our
YellorRose's Valentine Index.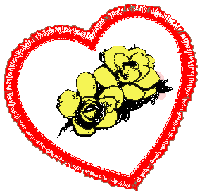 I would also like to Link a few of my Valentine graphics
with Helen's Gift to all, and am so proud to
share them here, with Helen's lovely Valentine present.
Just Click below for just a few Valentines by ~Rexy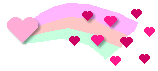 Helen, you are truly missed my friend, but I
know you are smiling down on me..... on all of us
always... Thanks for always being there for me.
Rest Well My Friend. ~Rexy