HAPPY VALENTINES DAY!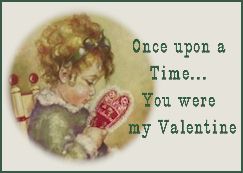 Valentines Day is a Day that we remember our Lovers, as well as our family and friends. This page includes a history of Valentines Day, a few graphics that I made and a small collection of free linkable valentine graphics. I hope that you enjoy this page and that you and your loved ones have a wonderful Valentines Day.

GO GENTLY NOW
Valentine History
~Rexy Valentine Hearts, Roses & Backgrounds
Free Linkable Valentines
Send a BlueMountain Card to your Valentine
Please, be kind and transload or
upload to your web server. Thanks!
---
Back ~*~ Home


This page has been visited
times.